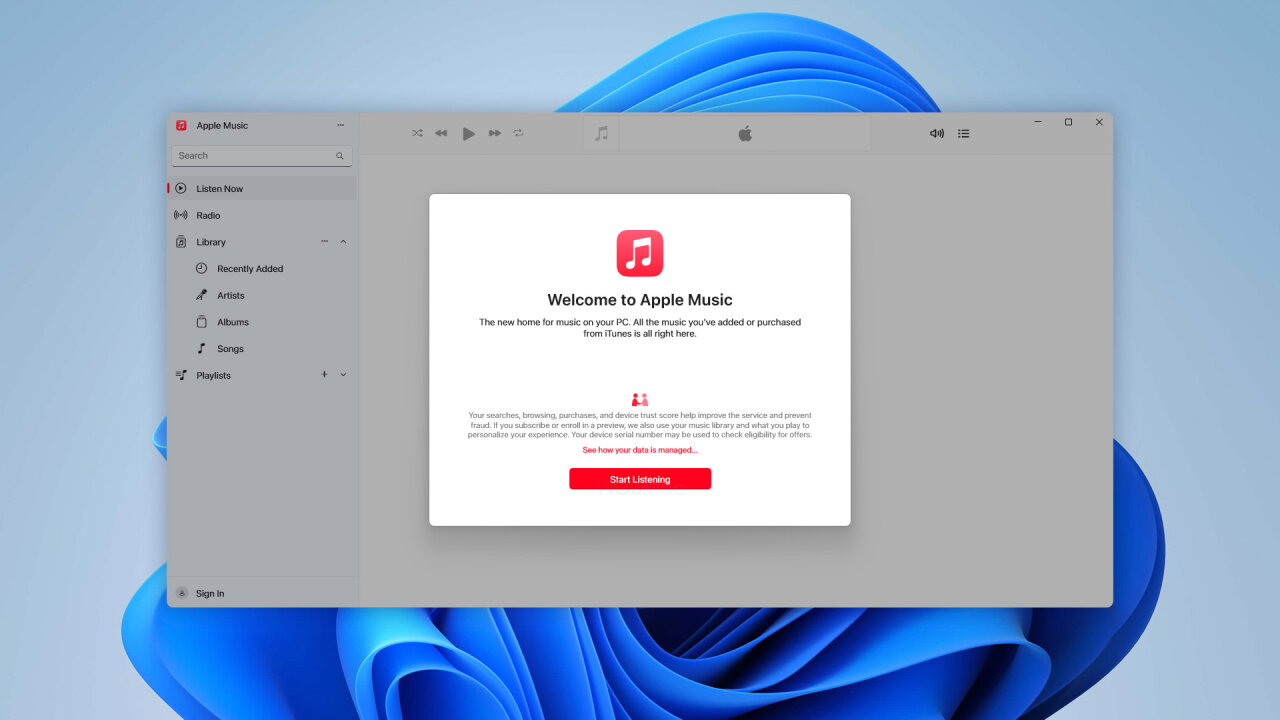 Preview versions of the Apple Music and Apple TV apps are now available in the Microsoft Store. Recall that in October 2022, Apple announced its intention to abandon the old iTunes app and the web version of Apple TV in favor of native Windows apps that will work almost like on macOS.
In addition, a beta version of the Apple Devices application has been released, which is designed to manage iPod and iPad and synchronize with them. Now these functions are performed by iTunes for Windows and Finder on Mac. Interestingly, the new app contains references to the codenames Reality OS and xrOS, which are rumored to refer to Apple's augmented reality headset in development.
It is worth noting that the new applications from Apple are made in the style of Windows 11 using the Windows App SDK and WinUI 3. You can download them from the following links:
Please note that iTunes will stop working while using these apps. If you want to go back to iTunes, then you will probably have to remove the new apps from your device. If you're using iTunes to listen to podcasts and audiobooks, then you shouldn't upgrade to the newer apps as they don't have these features yet.