Asus Max Pro M1: September 058 – Camera 2 API, Widevine L1
Asus had launched its first mobile by analyzing the customer's needs. Asus Max Pro M1 line up had the maximum sales in the year it was launched.
It gave the android one experience with minimum bloatware; native calling later was removed and a promise of giving maximum 2 updates of android to the customer.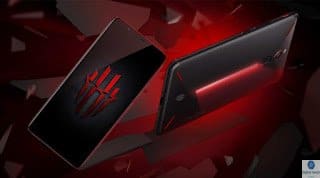 It had many issues with software but updates it used to solve one issue and another new issue would come into play.
1. Heating issue solve.
2. Sound issue solved.
3. But battery issue solved and with MiX launcher, it's working like butter.
4. Fix third party issue
5. Fix screen recording flickering issue
6. Wide wine l1
wifi- working fine
Bluetooth- working fine
hotspot- working fine
Asus zenfone X00TD got the last month received an update 1906.057-20190816. Now waiting for an official update for the next version.
In that update when mobile was locked sometimes it didn't even take a facial recognition nor fingerprint which could be a security issue.
The camera could be a bit better without camera2api on.
Finger Print won't sometimes work.
The dark theme is still not been working.
Waiting for these updates sooner the better.
As spotted by informal ZenFone blog Asus-ZenFone.com, Asus is set to launch the ZenFone Max Pro (M1) as the successor to the ZenFone Max Plus (M1) that was launched in Russia back in November. Further, it appears that Asus has partnered with Lazada Group for selling the ZenFone Max Pro (M1) in Indonesia. This seems similar to the exclusive partnership with Flipkart. However, it is unclear how the company will customize the experience for Indian and Indonesian customers.
It has a 16-megapixel camera sensor on the front that is companied by a soft light LED flash and supports face unlock functionality. Additionally, it is found to have two variants.
Some smartphones including the Pixel 3 series and Essential Phones already have this update. In addition, the likes of Redmi K20 Pro, OnePlus 7, and OnePlus 7 Pro currently have betas. Google has released the Android 10 source code on the Android Open Source Project (AOSP).  This also opens the door for third-party custom ROMs. In fact, the first Android 10 third-party custom ROM is now available on the XDA forum.
This third-party ROM became available only two days after Google released the official version of the Android 10 source code.
If you have an ASUS ZenFone Max Pro M1 smartphone and want to try out Android 10 before ASUS officially pushes Android 10, you can it from the forum. Please note that you must flash in a special TWRP version and a special Google Gapps suite, which can be found on the download page.
As spotted by informal ZenFone blog Asus-ZenFone.com, Asus is set to launch the ZenFone Max Pro (M1) as the successor to the ZenFone Max Plus (M1) that was launched in Russia back in November. Further, it appears that Asus has partnered with Lazada Group for selling the ZenFone Max Pro (M1) in Indonesia. This seems similar to the exclusive partnership with Flipkart. However, it is unclear how the company will customize the experience for Indian and Indonesian customers.
It has a 16-megapixel camera sensor on the front that is companied by a soft light LED flash and supports face unlock functionality. Additionally, it is found to have two variants: one with 4GB of RAM and 32GB of inbuilt storage and the other one with 6GB of RAM and up to 64GB of onboard storage.
Thanks for listening to the customers,
Asus India