Microsoft has begun rolling out an updated version of the Photos app for Windows 11 that supports Apple iCloud integration to regular users of the operating system. Until the end of November, the new version of "Photos" should appear on all devices running Windows 11.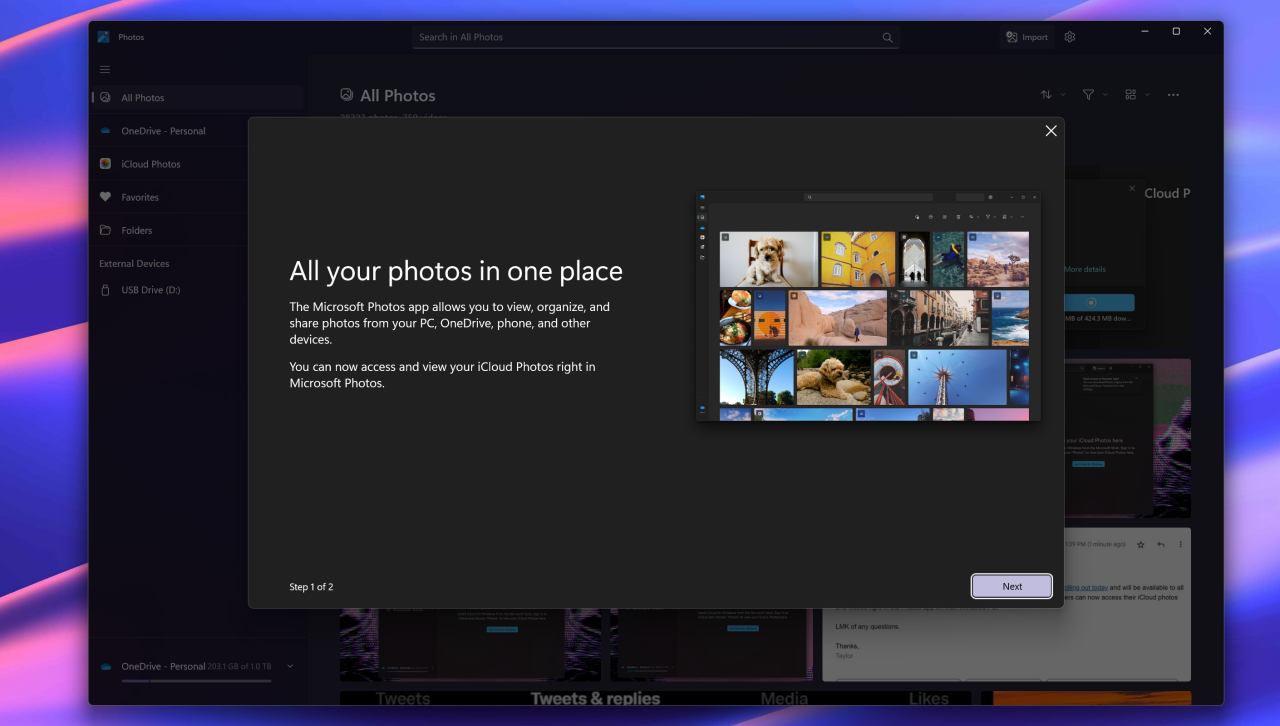 "We know that many Windows users have collections of photos and videos on their iPhone that they would like to view on their PC. Integration with iCloud Photos will allow iPhone users to directly access their memories in a single space and will be the next step in our efforts to make working with Windows 11 as convenient as possible," said Dave Grochocki, Head of Windows Inbox Apps.
For iCloud photos to appear in the Photos app, you need to install iCloud from Microsoft Storesign in to your account and turn on sync.