Last year it looked like Microsoft and Meta (formerly Facebok) would be competing in the metaverse market, but things turned out differently. The companies have partnered to develop a virtual environment for people to work and play together. Microsoft also announced that Meta's Quest VR headsets will bring all key services, including Teams, Office, Windows, and Xbox Cloud Gaming.
"We're bringing an immersive Microsoft Teams meeting experience to the Meta Quest platform to give people a new way to connect with each other," Microsoft CEO Satya Nadella said at Meta Connect. "You can communicate, exchange information, collaborate, as if you personally came together."
The Teams service for Quest Pro and Quest 2 headsets will support Meta's custom avatar system, as well as the ability to create your own Horizon Workrooms. "People will be able to join a Teams meeting right from Workrooms," Meta CEO Mark Zuckerberg said during the event. "We believe this cross-device, cross-screen approach will be the foundation of the virtual office of the future."
But the virtual office won't just be for meetings. Quest family headsets will have access to Windows 365, which allows you to run a full version of Windows in the cloud and broadcast the image from there to any device.
"With Windows 365 for Quest, you have a new way to securely stream the full version of Windows, including all personalized apps, content, and settings, to your VR device with the full experience of Windows and Windows apps," said Nadella.
Microsoft also introduced 2D versions of Office applications for Quest, which, however, are in fact ordinary PWA applications. There's no word yet on full 3D versions of Office adapted for VR, but if corporate customers like the idea, it's possible that Microsoft could make VR versions of Office in the future.
The Xbox Cloud Gaming game streaming service is also coming to Meta's Quest headsets, so Xbox Game Pass Ultimate subscribers can play their favorite games in a VR headset. Games will be played on a giant screen projected inside the Quest headset.
It's worth noting that this is the first major partnership between Microsoft and Meta since Windows Phone. It seems that Microsoft believes that in the future, collaboration in virtual and augmented reality will become normal. Only here with the creation of VR headsets somehow did not work out. Microsoft, together with partners, created Windows Mixed Reality helmets, but the software for them was rather crude and significantly inferior to competitors such as Oculus, Valve and HTC.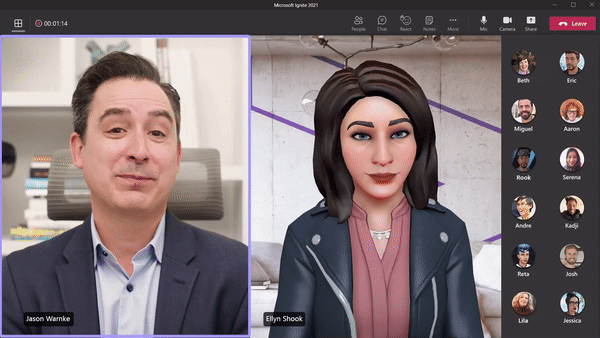 The future of the HoloLens augmented reality headset is still murky. The head of HoloLens and one of the leading technical specialists of Microsoft, Alex Kipman, left the company due to allegations of verbal abuse and sexual harassment. The HoloLens team has been taken over by Panos Panay, but no further plans are known. Rumor has it that HoloLens 3 has been cancelled