Microsoft has started testing the updated Games & Apps section on Xbox One and Xbox Series X|S consoles among members of the Xbox Insider program on the Alpha channel. First of all, a horizontal tab interface appeared on the page, designed to separate purchased games from the Xbox Game Pass and EA Play catalogs. By the way, the section itself is now called "The entire library" (Full Library).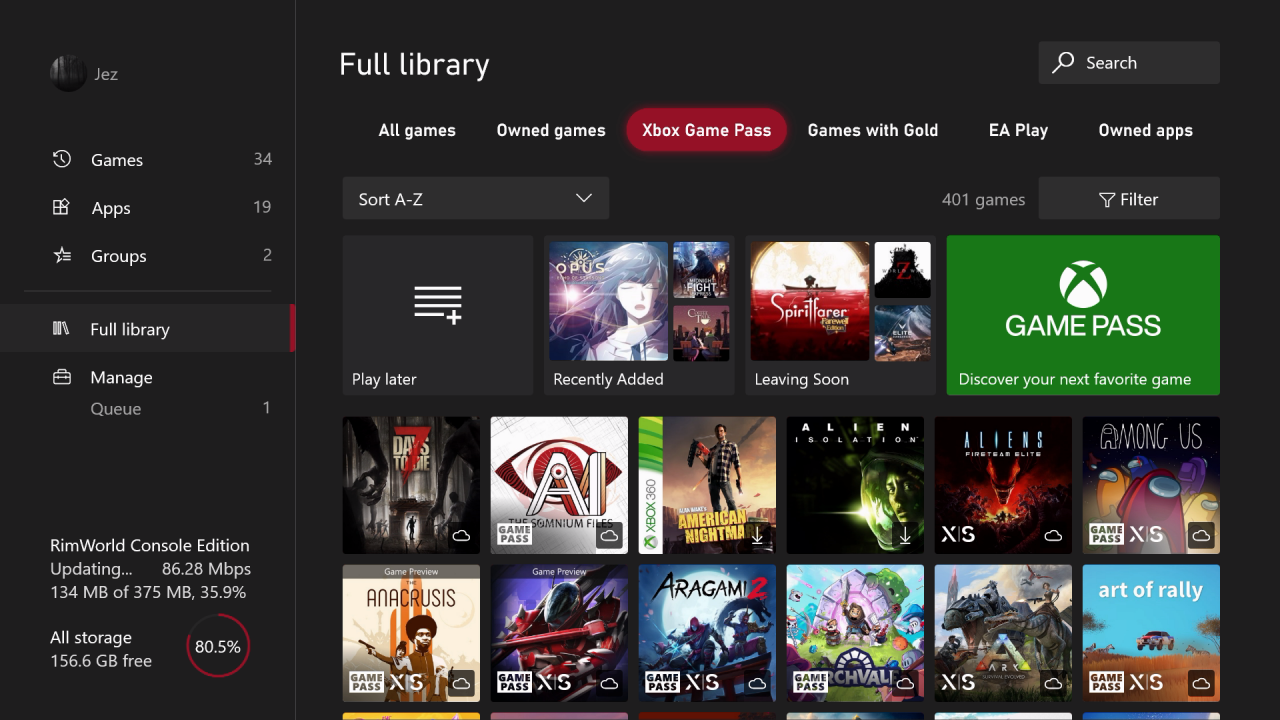 Existing tabs:
"All games" – combines all content sources into a single library.
"Purchased Games" – all the games you bought.
Xbox Game Pass – all games available to you by subscription. The top of the tab displays Play Later, Recently Added, and Coming Soon lists.
EA Play (including as part of Xbox Game Pass Ultimate) – includes games from Electronic Arts, including Battlefield, FIFA and Mass Effect. Also on the tab there is a list of "Trial Games", which includes new games for which a 10-hour demo is available.
"Gold Games" – games that you can get for free as part of an Xbox Live Gold subscription.
Dedicated section for apps like Netflix, Disney+, Spotify, etc.
It is possible that Microsoft has redesigned this section to make it easier to add support for other subscription gaming services. For example, Ubisoft+ may well appear on the Xbox, especially since there have been rumors about this for a long time, and there are mentions of a subscription in the responses from the Xbox server.