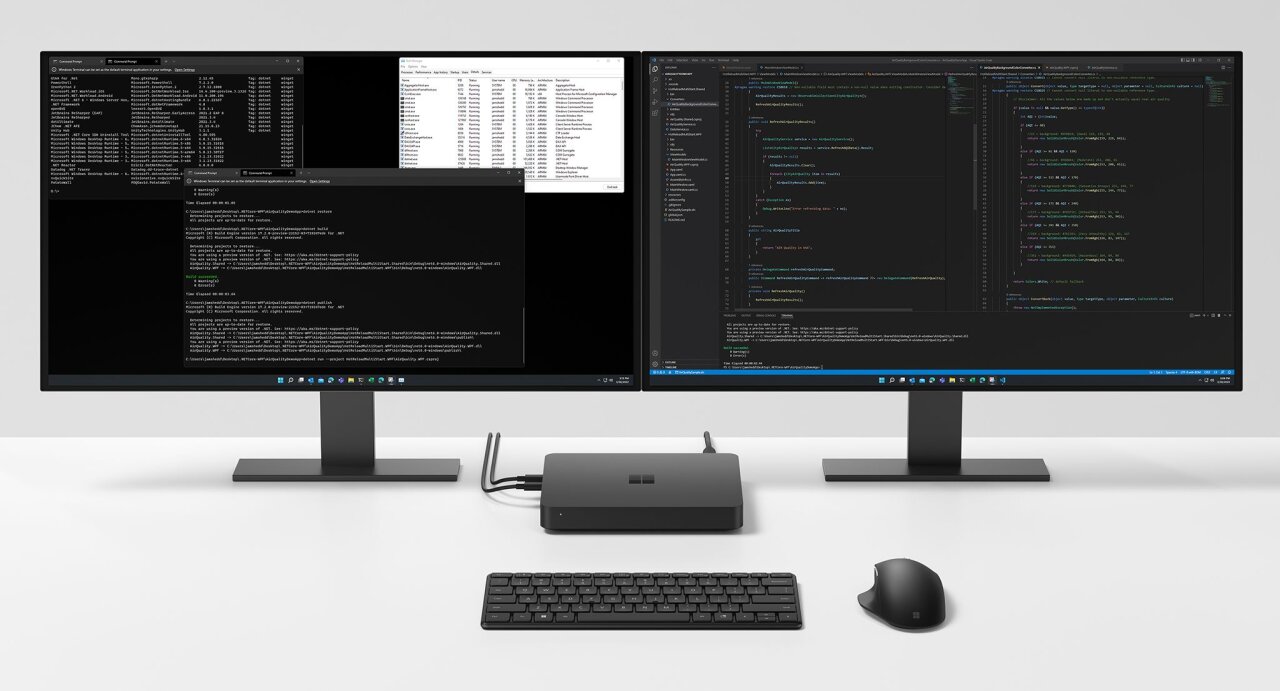 Microsoft has announced the release of Visual Studio 2022 17.4 with native support for the ARM64 platform. Thus, developers no longer need to use emulation to run the development environment on devices running Windows on ARM. The native version of Visual Studio for ARM has been tested since this summer.
Recall that not so long ago, Microsoft began selling a mini-PC called Windows Dev Kit 2023, with which developers will be able to create and test applications with artificial intelligence support without having to buy expensive devices with Snapdragon processors. Windows Dev Kit 2023 retails for just $599.
Currently, ARM64 support is implemented for the following components:
.NET desktop development
Desktop Application Development in C++
.NET and web development
Application development for the Universal Windows Platform
Developing Visual Studio Extensions
Game development in C++
Node.js development
When installing Visual Studio 2022 17.4, the installer will automatically detect the architecture and install the ARM64 version if the development environment is running on an ARM64 device.
You can download Visual Studio 2022 17.4 from Microsoft official website.